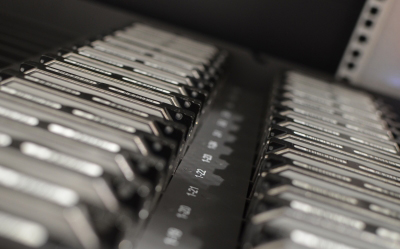 Very simply, because enterprise drives have significant differences that make them much more reliable, particular when subjected to heavy usage. For any application where data is written or accessed on a regular basis (i.e. anything other than cold storage), enterprise drives will almost always result in reliable, hands-off, and trouble free operation. In contrast, those running active storage on consumer drives will experience drive failures, ongoing replacements, and servers and hard drives will be worked hard by numerous re-syncings.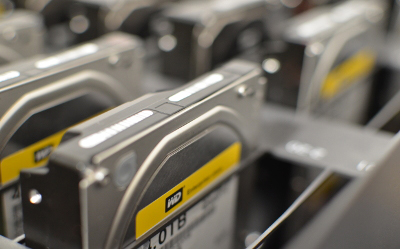 Most consumer class hard drives are designed for single desktop operations, and only handle 25-30 TB workload per year. In practice, consumer drives have higher random failure rates, and those rates go up dramatically once they have been heavily used. In a massive storage server with RAID, if a drive fails, a replacement and re-sync will occur, which greatly increases the cumulative workload on the drive, upping failure rates and more re-syncs until things are unusable. Thus, we suggest that consumer drives only be used in very specific circumstances, namely if (a) data workload is small (i.e. very cold storage applications) and (b) RAID is not used; or if it is, RAID arrays are small to limit re-syncing load (which is of course non-linear).
In contrast, the Western Digital Gold Drives are designed to handle up to 550 TB per year and random failure rates are very low. Thus they are suitable for active storage applications and can be used in large RAID arrays.
But what does this translate to in actual practice?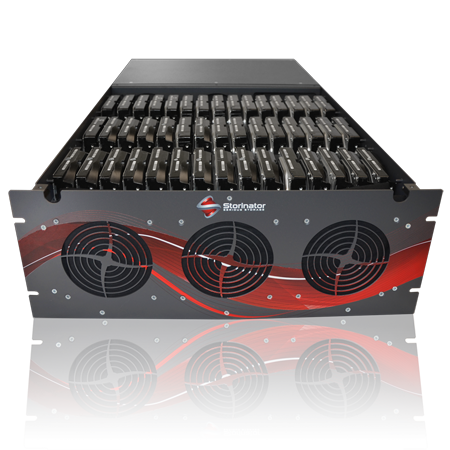 One example we can share is from our years of experience of burn-in and testing of 100% of the Storinator® servers that we manufacture. This occurs immediately after production, before they are shipped to their new owners. We install a full set of drives, sync a RAID array, and transfer hundreds of Terabytes to test functionality of the unit. The drive sets used for this activity are thus very heavily used. When using consumer drives, we would get about 6 months from a set. Then, about 4 years ago, we switched to enterprise grade drives and those drives are still working flawlessly, and still have a year left on their warranty!