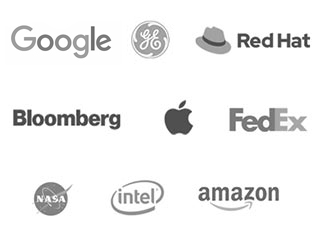 Don't Suffer From Vendor Lock-In

Don't be locked-in to legacy devices. Our team of storage experts can integrate a robust 45Drives solution into your current IT infrastructure or help with any storage challenges you face.

Our open platform solutions are designed to be configurable, expandable and affordable so they grow with your data needs.

We also offer the least restrictive warranty on the market! We will support you even if your server has been customized and altered. We believe you have a right to optimize your storage infrastructure without giving up support from your vendor.
Unique solution optimized through years of quality engineering

Our direct-wired-architecture, combined with open-source software leads to a combination of performance, throughput and reliability for an unmatched price. Leverage the power of our clustering solutions for even greater performance, scalability and reliability.
Full Robust Hardware + Software Solution

We offer you a full storage solution with hardware and software designed to maximize performance and throughput at minimal cost. Using opensource software and commodity hardware, experience all the benefits of easy maintenance, metrics, reporting and dashboards without reoccurring licensing fees.
Walk Away Feeling Cared For

Our support team is here for you from decision making and design to deployment and maintenance, ensuring you get the right storage solution for your needs. We support both, our hardware and the open source software we configured on your server.

The best part is you won't have to press
multiple numbers to talk to them!
The simplest way to manage your storage

We designed Houston for our customers. It was important for us to make a dashboard that was easy to use and easy to navigate because we want our customers to have control over their storage infrastructure.

Houston is for everyone – from the entry level administrator looking for quick server stats or the experienced administrator looking to dive into the command line.
Open Enterprise Industry Leaders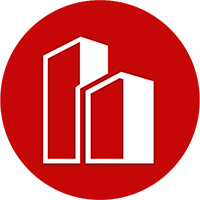 With over 15 years experience, 45Drives is trusted by over 20,000 companies worldwide. Our customers range from one-person filmmakers to some of the largest and most prestigious companies and research institutes in the world.

Why 45Drives
Performance

Receive rapid performance and scalability without the sticker shock of legacy hardware suppliers.
Support

The only company that supports both open-source software and hardware, from configuration and installation through the lifetime of your storage server.
Transparent Pricing

Don't jump through hoops to get a price, we keep our prices transparent because we believe you should know what you're paying for.
Learn More About 45Drives' Servers
You may have heard of the pending enterprise hard drive shortage, as we advance in this current situation, we may experience unpredictable delivery times on hard drive orders.