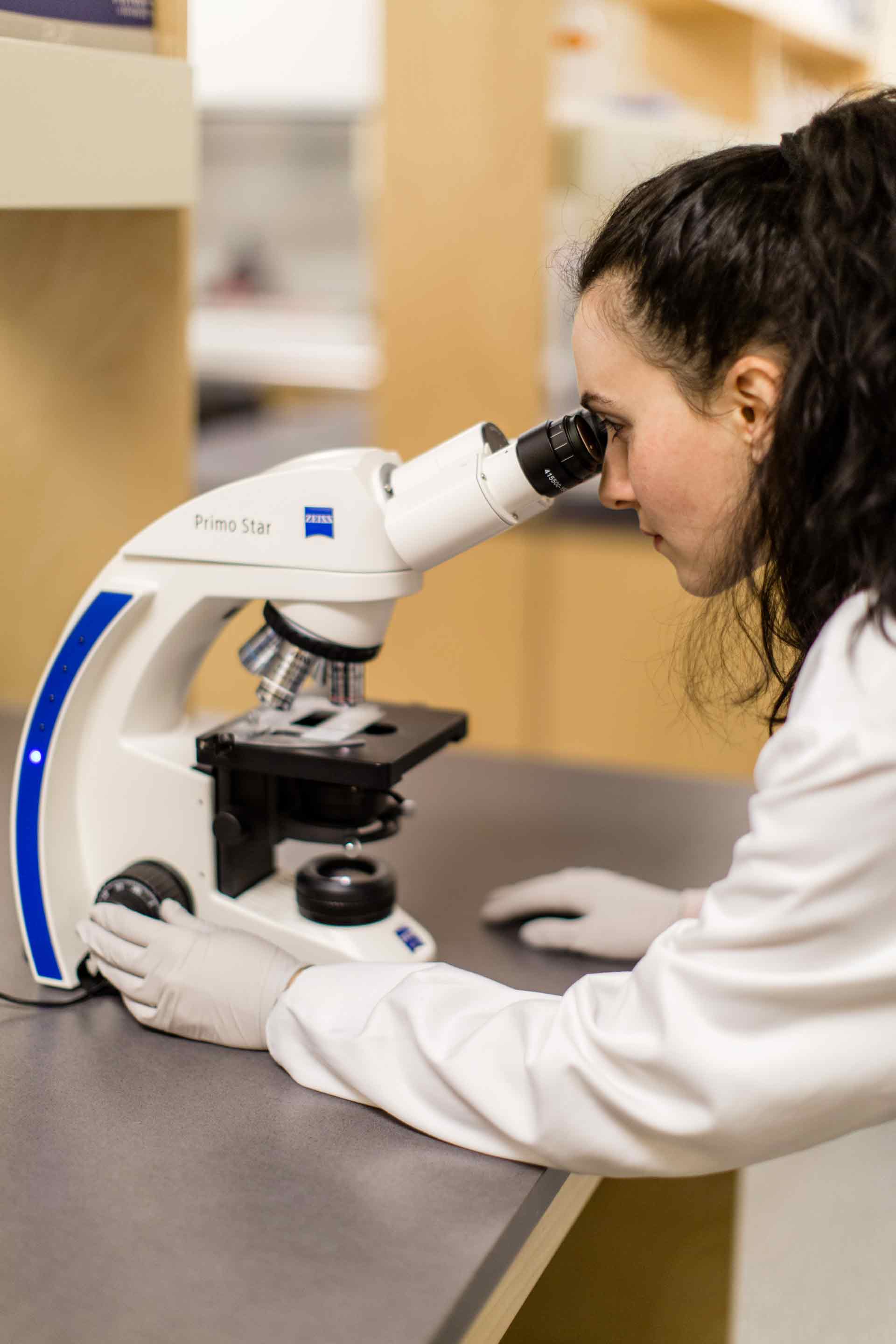 Our products are used in various industries, including video production, disaster recovery, aerospace & defense, hard drive sanitization, and many more. One of those 'many mores' is the bioscience and biomedical research fields.
Biosciences are the areas of scientific study that relate to living things. Biomedical research also falls within this umbrella. It's about understanding both normal, and abnormal human functioning at all levels. Part of this research is contributes to new therapies, and drugs to further enhance the quality of life for all—especially those who suffer from chronic illness, or rare disease. There's more to it, of course, but that's the basic gist.
Both are two very important disciplines that often intertwine together. And each relies on massive amounts of data daily.
Companies in these fields of study are doing amazing things. One of them we want to highlight today is 45Drives customer: AGADA Biosciences.
The Importance of Data in Bioscience Research
AGADA Biosciences is a Canadian biomedical company that specializes in the critical work of orphan drug development. Its mission is to produce robust, reliable, and reproducible preclinical and clinical data while maintaining high integrity and ethical standards. With a focus on training and generating a highly skilled work force, AGADA is developing new therapies for rare diseases. They work with an international clientele of pharmaceutical companies, foundations, and academic research groups who also develop therapies for rare diseases.
AGADA has completed over 170 preclinical drug efficacy studies in muscular dystrophy models and supported over 8 Phase I clinical studies and 12 Phase II and III clinical studies for Duchenne Muscular Dystrophy, Becker Muscular Dystrophy, and ALS.
What does that mean in plain terms? Again, they have a lot of data, and they needed a solution to store it all. That's when AGADA's MIS manager, John Stapleton, turned to 45Drives for help.
AGADA's Data Storage Overhaul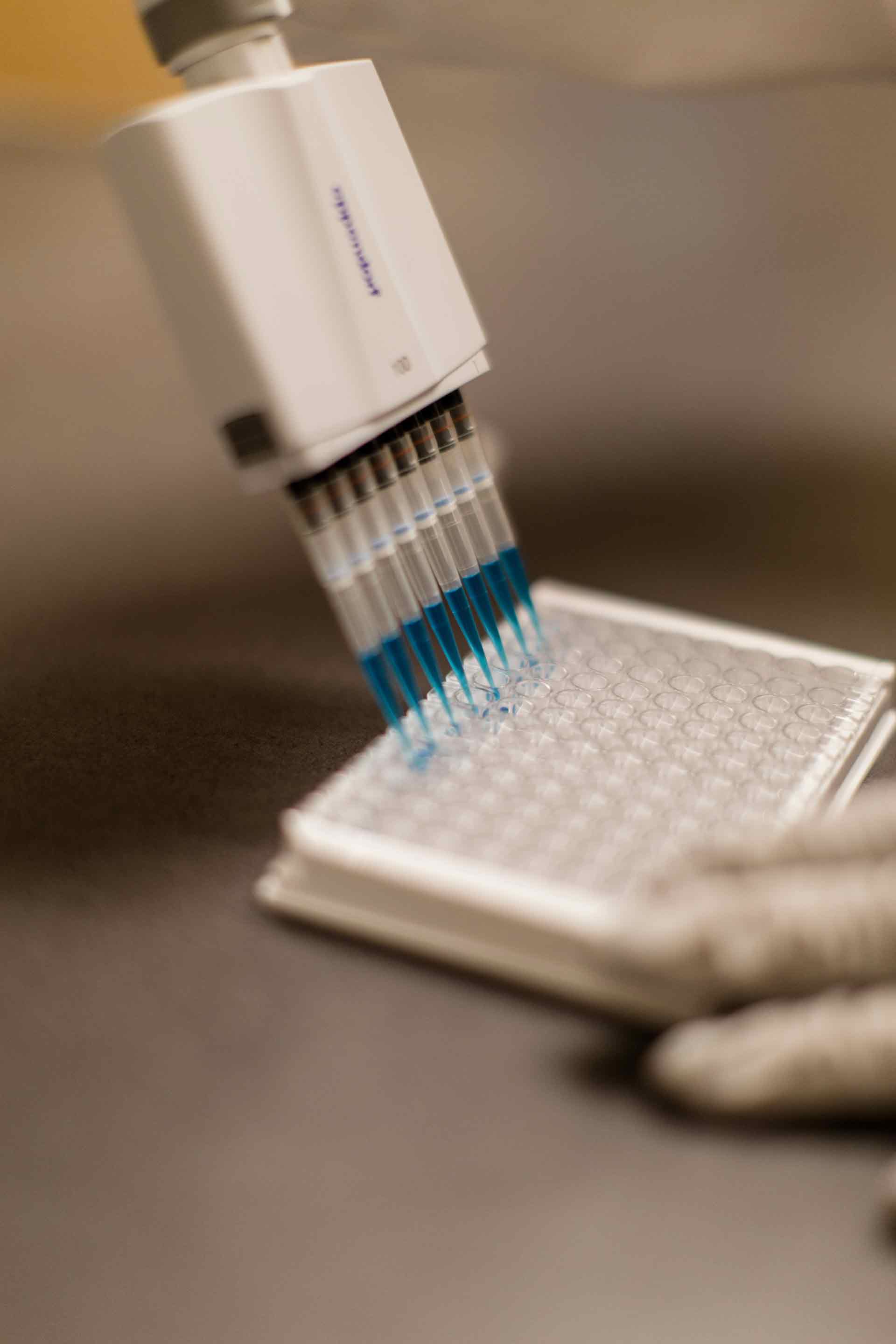 In his position, John manages all IT infrastructure and systems at AGADA. He also uses his expertise in this field to support the research and operations teams. And, in John's own words, "AGADA felt it was time for new equipment. "
John began looking for a system that would have high availability and automatic failover to increase uptime and reliability as much as possible. Due to the unique situation that he and his team were in, i.e., they had the opportunity to design something special for their use case – it was an ideal circumstance. AGADA could start fresh and select the best components for their data storage needs.
When speaking with John about his preferences, he wanted an open-source solution, but it wasn't mandatory. So he then began the processing of finding the best resolution for AGADA's needs. This process led to researching and evaluating many different solutions from many different vendors—worldwide.
Most of John's findings were extremely over-priced for what was being offered. Similarly, he found that many systems were either powered by old legacy technology or way more complicated than they needed to be. John was also hoping for an all-flash array, but other vendors were charging way too much for that option.
45Drives to the rescue!
How AGADA Improved Their Data Storage with Clustering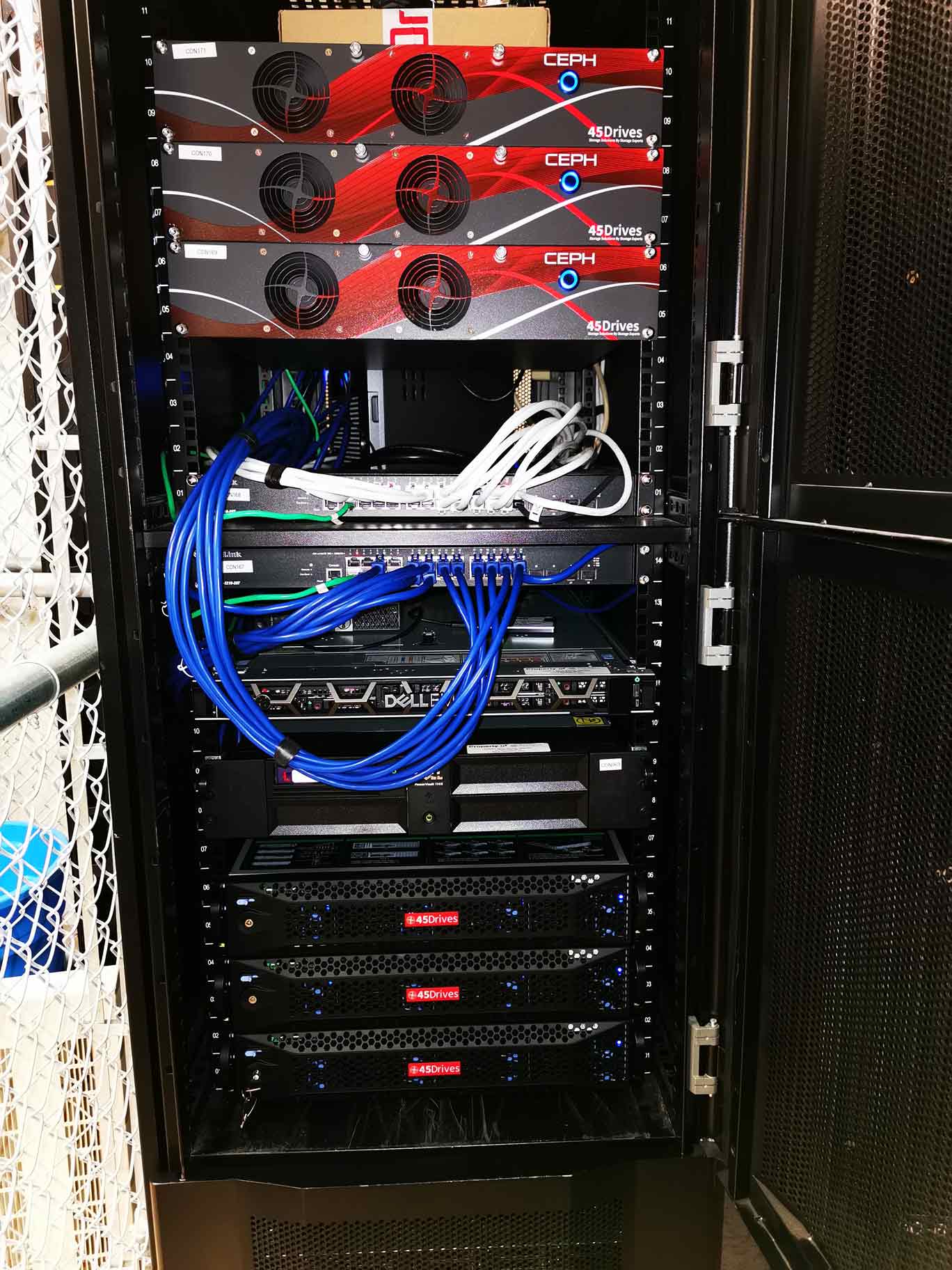 After a discovery call with one of our Account Managers, followed by an in-depth engineering call to understand what John needed, he went with three gateways to act as a Proxmox cluster. Plus, three C8 Storinators for an all-flash cluster.
"It was very refreshing to find a company that not only was aware of the great software available in the open-source world but actively promotes and supports it!"
The 45Drives infrastructure that was chosen has resulted in a smooth system, from start to finish. Both the Proxmox and Ceph clustered, John quoted, have been "rock solid." He has yet to experience a single issue with their performance or the design.
Between the all-SSD arrays and the 10GbE connections used internally, AGADA has a solution in place that they can depend on, ensuring that their essential research data is always available and that it is always safe.

AGADA's Proxmox and Ceph clusters are at the core of their IT infrastructure and support the entire company. Without them in place, AGADA would not perform the ground-breaking work that they do for orphan diseases daily. Having fast, reliable and accessible data is what brought AGADA to 45Drives in the first place.
Why 45Drives? Incomparable Support and Service
John also highlighted the importance of the 45Drives overall business model when helping him choose the right storage solution for AGADA's needs. From the moment he first got on the phone with an Account Manager, the experience, in his own words, was "fantastic!" We listened to John's exact needs to ensure that the resolution provided to him would be everything he expected it to be, with no details missed.
"45Drives is the place to go! The combination of great hardware and fantastic support (pre & post-sales), their willingness to discuss what we needed and customize the solution to our exact specifications for both performance and budget instead of just pushing their agenda, was unmatched anywhere else."
Implementation was even smoother. For most, including the team at AGADA, the hardest part was physically mounting all of the pieces into the storage rack; however, as soon as the hardware was connected, the 45Drives support team helped John by remotely logging into the infrastructure to configure the Proxmox / Ceph setup. Then one of our 45Drives data specialists followed by verifying that everything worked properly.
Using a 45Drives cluster from 45Drives has been instrumental for AGADA to continue providing cutting-edge research for orphan drug development and delivery. And it's equally as important to us to not only support their efforts by providing them with the right tools to do so but also being able to serve such an incredible customer—doing revolutionary work for the bioscience industry right here in our backyard!