Features
Supports Your Favourite
Editing Tools Adobe Premiere, Final Cut Pro, and more.
Highest Compatibility Works with all audio/video formats.
Massive Storage Up to 480TB*
in a 4U enclosure.
Installation GuaranteedWe guarantee we will help you with your installation to get up in running in no time.
Exceptional
Customer Service From Configuration, to installation to ongoing operation, we're here for you!
Multiple,
Simultaneous EditorsYour entire team working without interuptions or delays.
Ultra FastSpeeds in excess of 1 gigabyte/sec.
That's 30 GB in 30 seconds.
Edit Directly from the NAS, Faster than an Internal SSD Eliminate waiting or delays when working with your footage.
Data Security Your data is fully protected from the moment its stored and while you work.
Make the Storinator your new best friend.
Centralize your entire library and archives on a Storinator Mass Storage Pod.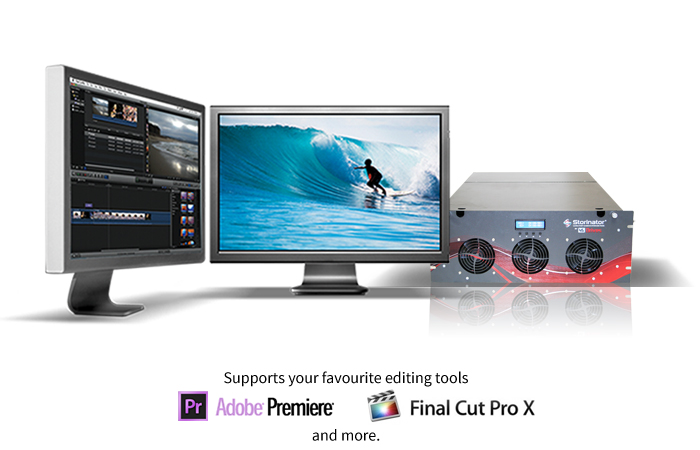 Ultra-Fast.
Simultaneous high speed access for all workstations.