Introducing Storinator E-Class
Features
Massive Storage Up to 480TB*
in a 4U enclosure.
Highest Reliability
and Compatibility Works with all operating systems & applications.
Lowest Cost
per TB Stretch your budget further.
Ultra FastSpeeds in excess of 1 gigabyte/sec.
That's 30 GB in 30 seconds.
Exceptional
Customer Service From Configuration, to installation to ongoing operation, we're here for you!
Multiple,
Simultaneous DevicesHuge bandwidth availablity for hundreds of IP devices
Data Security Protection through fully redundant RAID arrays and Power Supply.
Encryption Self encrypting drives (SEDs) available.
No Interruptions Designed for continuous operation. Hot swappable components.
Consolidate and index all digitized data.
One mass storage device. The lowest cost per Terabyte.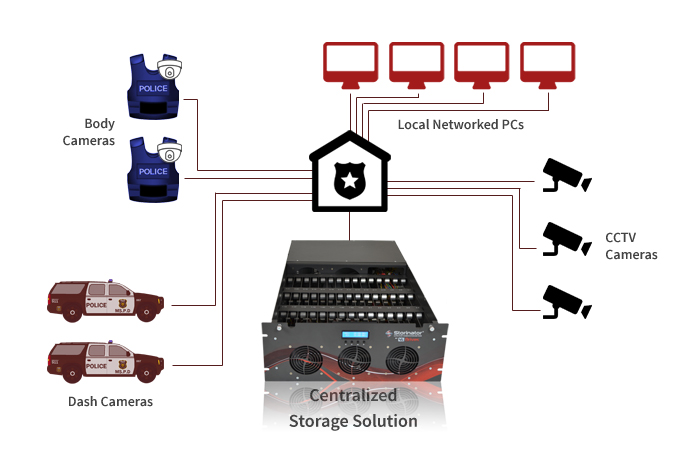 Hard Drives
Ultra-fast, reliable servers deserve ultra-fast, reliable drives.
Storinator Models
Operating System Options:
SERVER OS Run Storinator as a Server
NAS OS Run Storinator as a NAS Appliance