The Perfect User Interface For Proxmox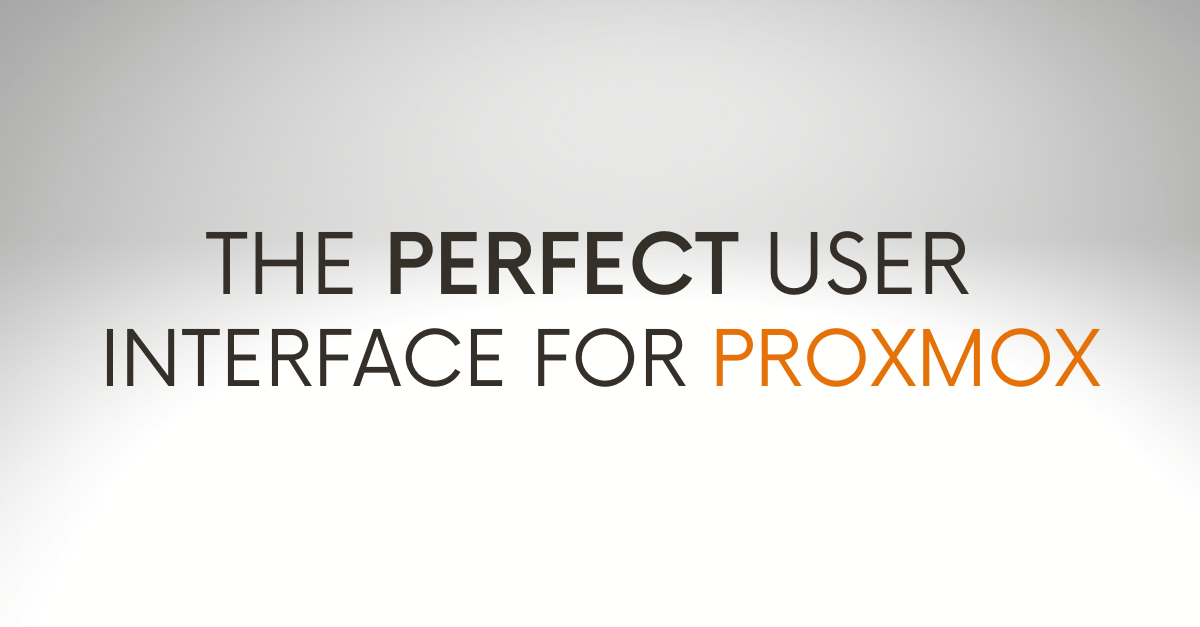 Let's talk about a perfect pair — Proxmox and Houston UI.
You've most likely heard us talk about Proxmox before, especially recently — now that we officially offer and support Proxmox on our 45Drives servers.
We've been using Proxmox as our open source virtualization platform — particularly for our Ceph deployments, using Ceph's RBDs, mounting them into Proxmox, then using those to host VMs. However, we never really offered it as a configuration, only if a customer requested it. But, with more and more customers asking, we thought it was time to add it to the Proxmox to our list of offered open source platforms.
We've been seeing a lot of customers move from traditional hypervisors like VMware and Hyper-V to the more open source and free Proxmox space. It's a no-brainer when you look at the features and the cost savings, not to mention Proxmox is truly a fantastic product.
Pro Tip: Proxmox plays a lot nicer with a variety of applications than some other VM platforms.
But that's not what we're here to talk about in this blog.
We're here to discuss a hyper-converged system. If this term is new to you, this just means your virtualization platform and storage are hosted on the same server.
There are a lot of advantages to a hyper-converged system, the main advantage being latency. In addition, you don't need to worry about a network connection in that infrastructure because your storage is directly on the server along with your virtualization stack.
Other advantages include:
Straightforward deployments
Easy management
Simple upgrades
Scalability
Reliability
Of course, there are some disadvantages too. For example, you can't have highly available storage infrastructure with a hyper-converged system — at least not easily.
As we move through this blog, you will come to a video — this is the best part!
The video below shows a demo environment one of our storage architects put together using our 45Drives Houston UI on top of Proxmox. He does this to demonstrate how easy our Houston UI paired with Proxmox can make your life.
In this demo, you will see just how well these two platforms work together. Our Houston UI is basically a utility platform for any server application, but this blog will show how Houston UI compliments Proxmox and vice versa. But also, we'd like to get you thinking about where Houston UI could be used in your storage environment.
So, dive into Spencer's demo.
There you have it! If you'd like more information about this service or any of our services visit our website or reach out to an account manager!