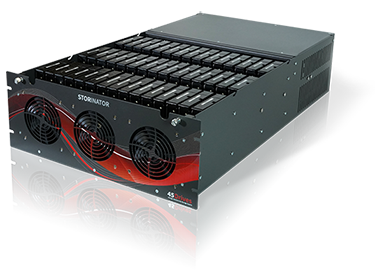 45Drives Data Storage Solutions
You've landed on this page because you heard about 45Drives through a podcast sponsorship. Keep reading to find out how to win a free custom frontplate with your purchase of a Storinator.
Who is 45Drives
Looking for data storage? 45Drives' unique business model provides customers the most cost-effective data storage on the market. Open-source software, commodity hardware, end-to-end support for turnkey data-storage solutions. Save money with secure, available, and inexpensive data storage. Check out the site to find out more about our offerings.
How to Win a Frontplate
For anyone who proceeds with the submission of a quote through the 45Drives configurator tool AND moves forward on the purchase of a 45Drives storage unit, we will draw FIVE (5) lucky winners to each receive ONE (1) free custom face plate design and custom powder coat. This includes your own custom logos and/or colors of your choice. Examples of some previous 45Drives designs are show below. Make sure you reference Open Source 101 in your quote!
*$350 USD value.
*5 x 1 Single Custom Face Plate & Powder Coat Design.
*Offer valid until December 31st, 2021.
**One entry per person.
**One free custom face plate & powder coat design, per person per entry.
**Purchase necessary.

By submitting your details, if you decide to proceed with a 45Drives configuration and purchase, you also have a chance to win a custom designed faceplate and powdercoat color free of charge! Curious what that looks like? See some examples below.